1980 10th Anniversary Z Car Datsun/Nissan Issued Gold Bar
Issued by the Datsun/Nissan Corporation
Contributed by: Bob Hogenmiller
As Of: 16 March 08
Weight 1 ounce.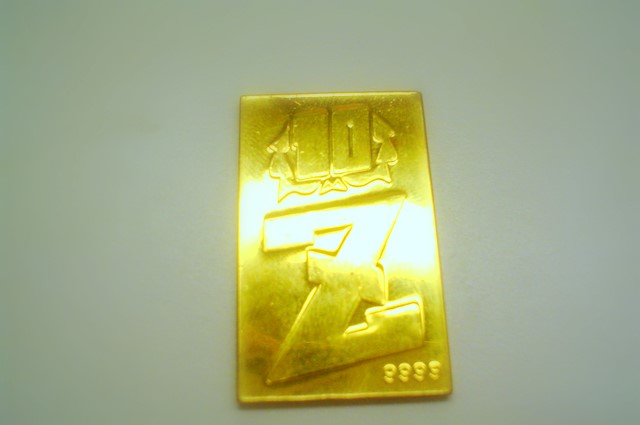 Comes in original 10th anniversary Z holding case.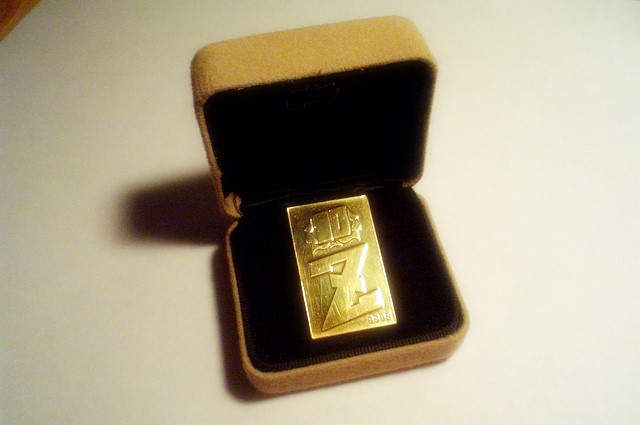 (front)

The piece has never been engraved and is in it's original condition, as issued by Datsun/Nissan Corporation.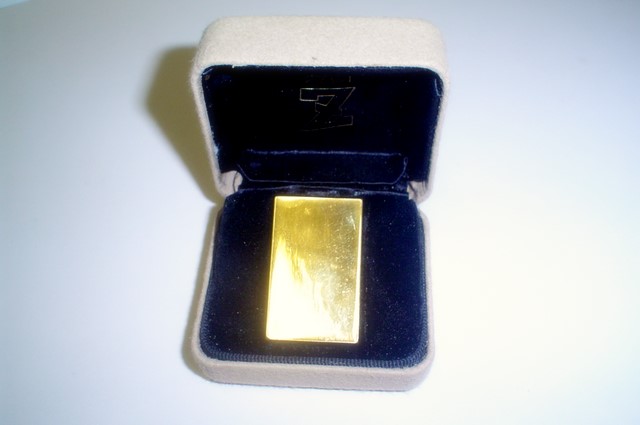 (back)