The 1977 Datsun ZZZap Z.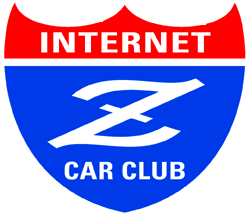 Datsun Showroom Flyer and Ad. Contributed by: Bob Love
As of: 30 March 2003
---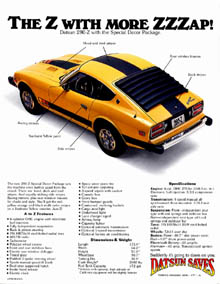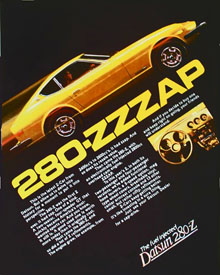 Click On The Image Above To See Larger Versions.
For The 1977 Model Year 280Z, Datsun Offered A Special Decor Package That Added A Little More ZZZap , To The Now Eight Year Old First Generation Z Car
Offered as an option, only on Bright Sunburst Yellow paint code 411 280Z's, the Special Decor Package included rear window shade, racing mirrors and decal package.
The Z with more ZZZap! has commonly become know as The ZZZap-Z. The exact number delivered to Datsun Customers is not known, although it is likely that each Authorized Datsun Dealer in the U.S. received at least one, with volume Dealerships receiving additional units.